HOME

Welcome to our new website
June 1, 2014
This year we celebrate the 15th anniversary of our first system implementation, for Italian airline SiFly. Since then the AirKiosk system has grown and more than 40 airlines have enjoyed the benefits of our Internet-based passenger services solution. And, although GDS distribution channels and travel agents didn't disappear as many predicted, the Internet has transformed travel into a better marketplace, giving airlines more options to directly reach their customers, and giving consumers easier access to the vast variety of travel products and vendors. During this time we have seen airline-owned mainframe reservations systems disappear. With development focus shifted to Internet and mobile applications, most of the world.s large airlines outsourced their core reservations to a few remaining mainframe .megacenters.. But because the proprietary nature of old system platforms remains difficult to integrate with new platforms, development costs and time to market have not decreased.
The AirKiosk system platform is the same as that used by web and mobile applications. Our innovations on the Internet are at the core of our solution. We focused development on data warehousing and reporting, sophisticated point-of-sales management tools and seamless distribution. Our reservations API is a proven way to expand distribution channels, and our continued support of Industry connectivity leaves no airline sales opportunity on the table.
After 15 years, we are not the only Internet system. You can find others with basic reservations and nice-looking website pages. But look beyond the pretty pages into the way inventory management and fare rules are handled, data warehousing provision, the efficiency of accounting, the tools to manage all points of sale, and the integrity of the Industry standards compliance needed to connect with partners.
The AirKiosk system is still the most comprehensive and economical solution.
And, because we have total ownership of our applications and underlying software, you have no limitations in the way the AirKiosk system can be implemented, including as part of your local operation.
We welcome all airlines and airline suppliers interested to learn more about the AirKiosk system to contact us.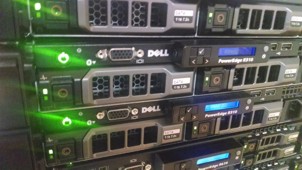 The Airkiosk Systems
The AirKiosk system is a full passenger services solution. It includes inventory management and fare rules, a data warehousing environment, and voucher and private payment management systems. The AirKiosk system features integrated and easy control of points of sale, maximizing the revenue potential of all distribution channels.
The AirKiosk system maintains Industry standards compliance and provides an option for full integration with GDS channels and other Industry-standard systems. Industry connectivity options include GDS agency sales, Interlining and Code Share.
The AirKiosk system includes a full Check-in system, which can operate with dedicated or CUTE/UltraCUSE printers. Our Check-in solution includes links with DHS and other national immigration authorities for real-time passenger security screening.
Run on the Linux operating system using TCP/IP communications, the AirKiosk system can be used with any mainstream browser.
Each of our customers gets a fully dedicated system, comprised of the computing hardware, networking resources, AirKiosk software and database sized for its operation. The AirKiosk system can be located at our data center, run in a cloud environment, or can be installed on local premises for customer operation.
To receive more information about the AirKiosk solution, please send your detailed company contact information at Contact us.
FLIGHT INFO
Enter destination above to display the scheduled flight from and to this airport.
News feeds